Configure SIP gateway
Introduction of SIP Gateway
Bizphone Gateway feature helps customers to integrate Bizphone with the existing PBX / VoiceGateway. Example, user is using an analog phone system. User purchases Bizphone subscription. User does not want to deprecate the old system but using 2 system simultaneously.
SIP gateway reduces operating costs by connecting a legacy business phone system with dynamic SIP trunking services.
Settings

Purchase the SIP subscription(s). One analog gateway is equivalent to one SIP account.
Configure SIP account on customer's PBX.
Map the SIP account to Bizphone extension:
Go to Bizphone app > Settings > SIP gateway > Choose the extension(s) > Map it with a SIP account > Apply
Can choose more than one extension at the same time. Extensions that are already mapped are not listed to choose.
1 extension can be mapped to ONLY 1 sip account.
1 sip account can be mapped to MORE than 1 extension.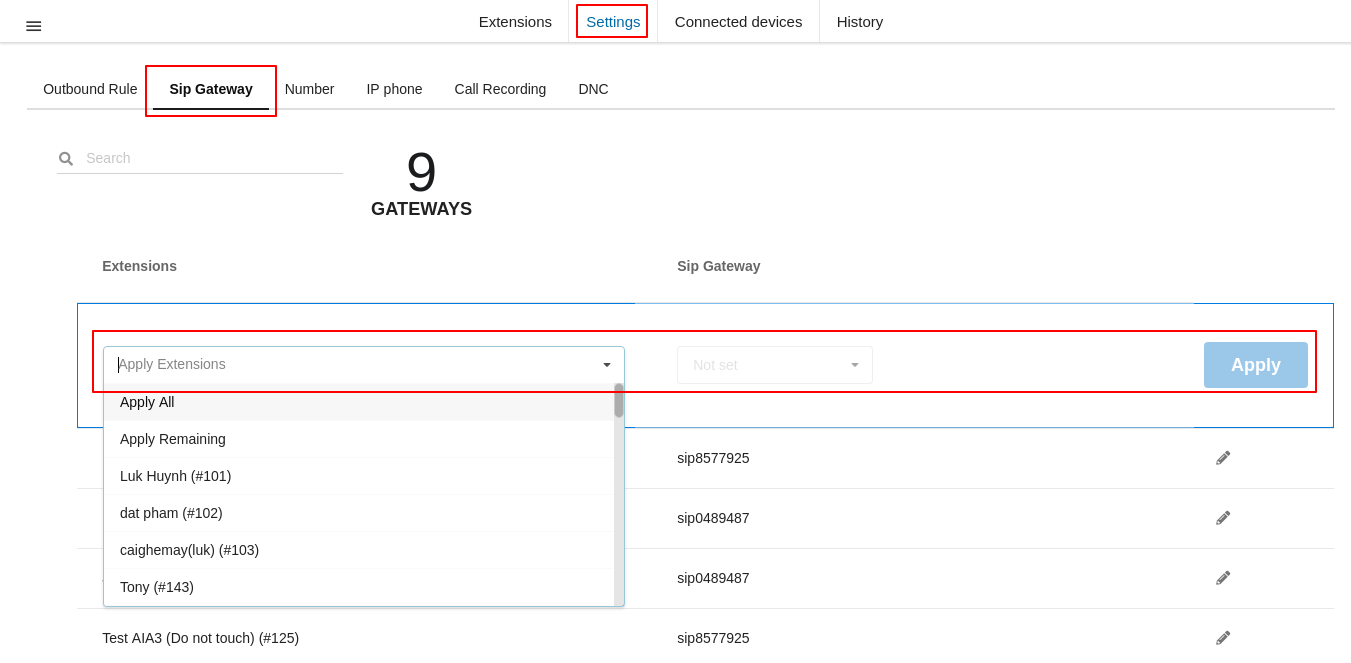 Onsite support might be necessary. Contact us and help us to understand your existing system.
Make calls with SIP Gateway

Outgoing call

Call flow: Phone -> Analog gateway -> Bizphone extension
Add the sip account to the SIP list at Settings > Outbound rule so that it can make calls using the rule.
Otherwise, the calls are not considered as Bizphone outgoing but SIP outgoing; their logs are located at SIP app as well.

Incoming call

Incoming call -> Bizphone extension --> SIP gateway account (for analog gateway) --> Analog gateway -> phone
Calls to the gateway extension will be forwarded to the assigned SIP account
---
---