Set up Virtual Line flow: Set condition
To set up the call flow, follow the steps below.
Go to Virtual Line > Choose a number > Edit > Set up and Deploy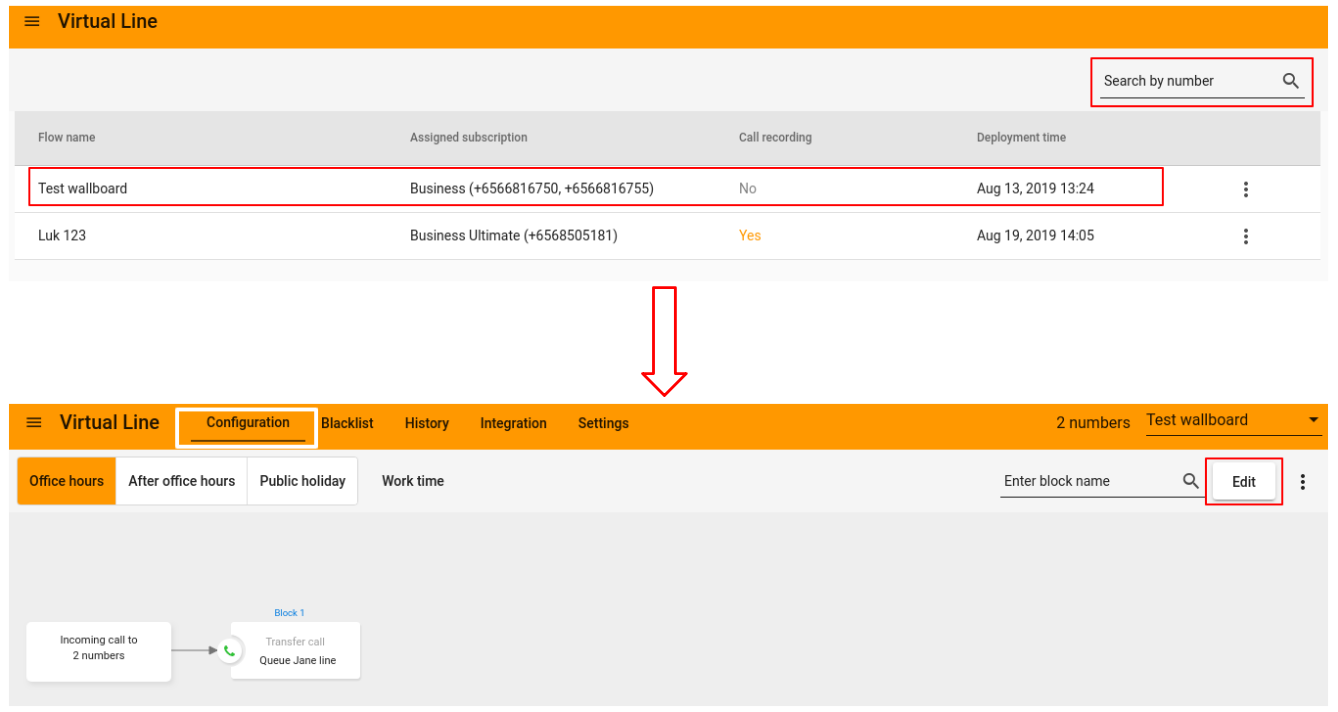 Set condition: Calls that satisfy conditions you set will be forwarded to the specified destination.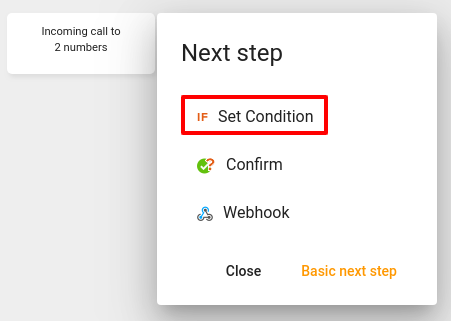 OK to the dialog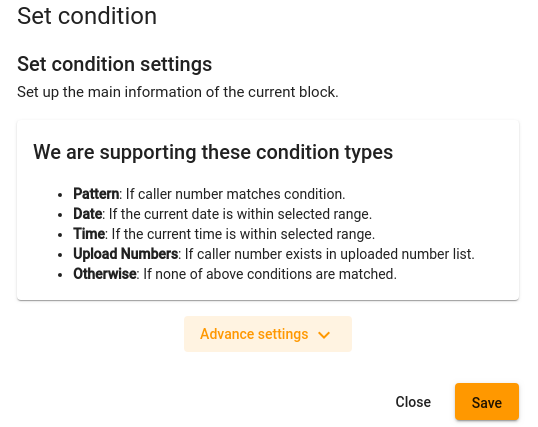 Click Next Step(s) to configure

Configure
If the condition type matches with the predefined settings, call will follow the next block settings.
Give your condition a process order. Lower value will be processed first. Example, if you have 3 conditions A, B, C with value from 1 to 3, the order to process is A-> B-> C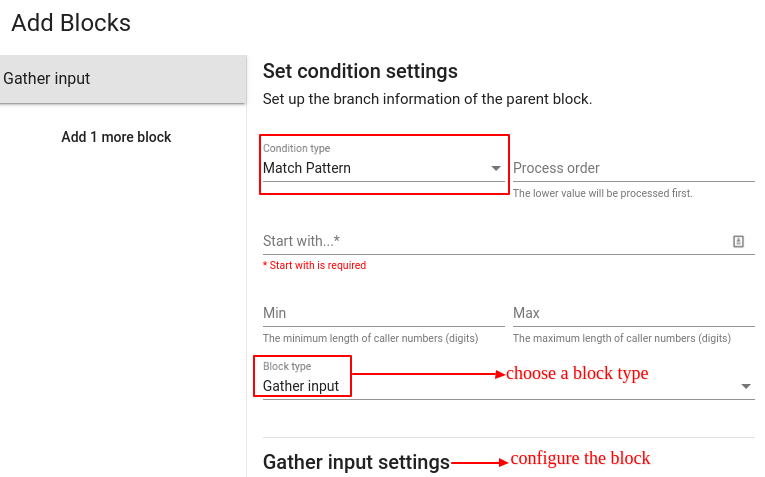 Choose a condition type

Match Pattern: caller's number matches a predefined pattern

Otherwise: if the call does not match with any condition above

Choose a block type for next action
Assign a priority to the condition (process order): if you have more than one conditions, when the call comes, condition with lower value will be processed first.
Configure the next block
Save
You can create more than one condition for a branch. Finish one and create another.
Other commands in Virtual Line
---
---