Set Up and Use Mobile License
BizPhone Mobile app is for you to make outgoing calls from your Android phone or iPhone.
Set up Mobile license
Make sure you have a Mobile License assigned to your account. Check with your admin if you have the access.
Download the BizPhone app from Apps Store or Google Play Store > Sign in with the same ID of your account. 
Device compatibility

Android 5 will reach EOL status soon (Q3/2021). After this event, only Android 9 and above is compatible.

iOS 9 and above; incoming call is only available on iOS 10 and above.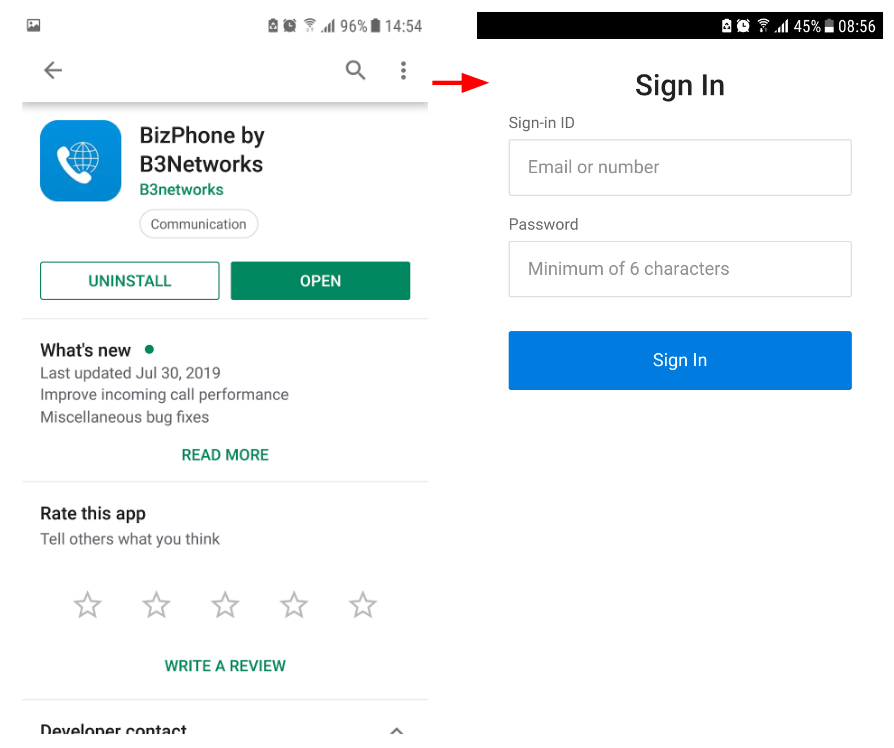 Use Bizphone Mobile App
To start using Bizphone Mobile app, follow the steps below. 
Check Call Settings > Dial number from contact or extension list or new number (screenshots below)
Check the Settings
Call settings:

Call from: used when you are using Call back call. You will receive a call to this number.
Caller ID
Calling method

Internet Call: Use when your phone is connected to a strong and stable Internet connection (e.g. Wifi)
Call Back: Use when your phone is not connected to a strong a stable Internet connection (e.g. 3G). Internet connection is only to send the initial signal to our system. The quality of the call back does not depend on the internet connection. When you dial a number, you will receive a call to your device (to the number keyed in at Call from) and connect to the recipient.
Avoid using Call Back when overseas. The call back to your overseas phone number will incur roaming charges by your Telco.
DNC status: choose one action among

Check and ask
Check and block
Bypass all
Bypass consent
Bypass DNC
Disable

Call recording: contact your admin to toggle this button
Ring modes

Call forwarding: calls are forward to another extension or phone number(s).

Ring IP Phone
Ring mobile app
DND: Do Not Disturb to silence calls, alerts, and notifications.

Use Diagnostic Report: to generate a technical report for troubleshooting.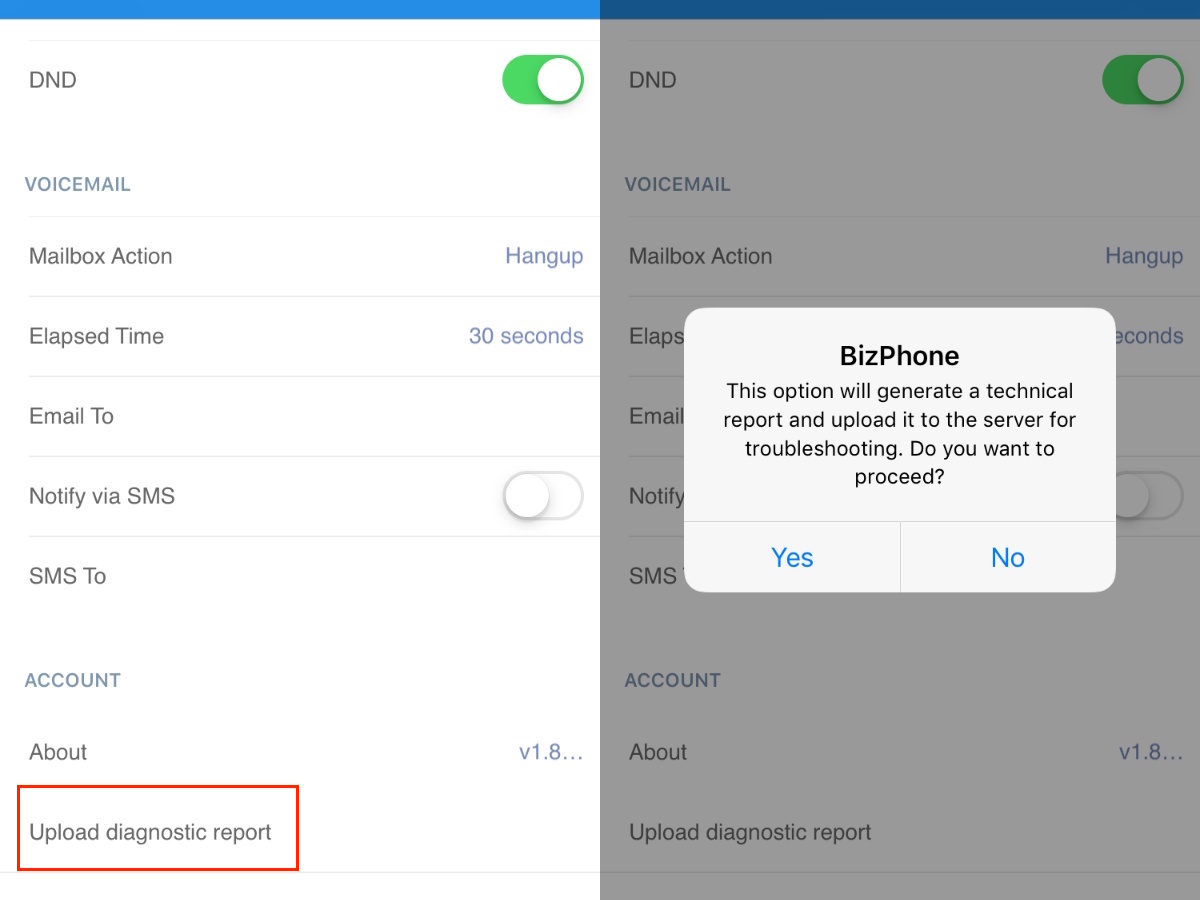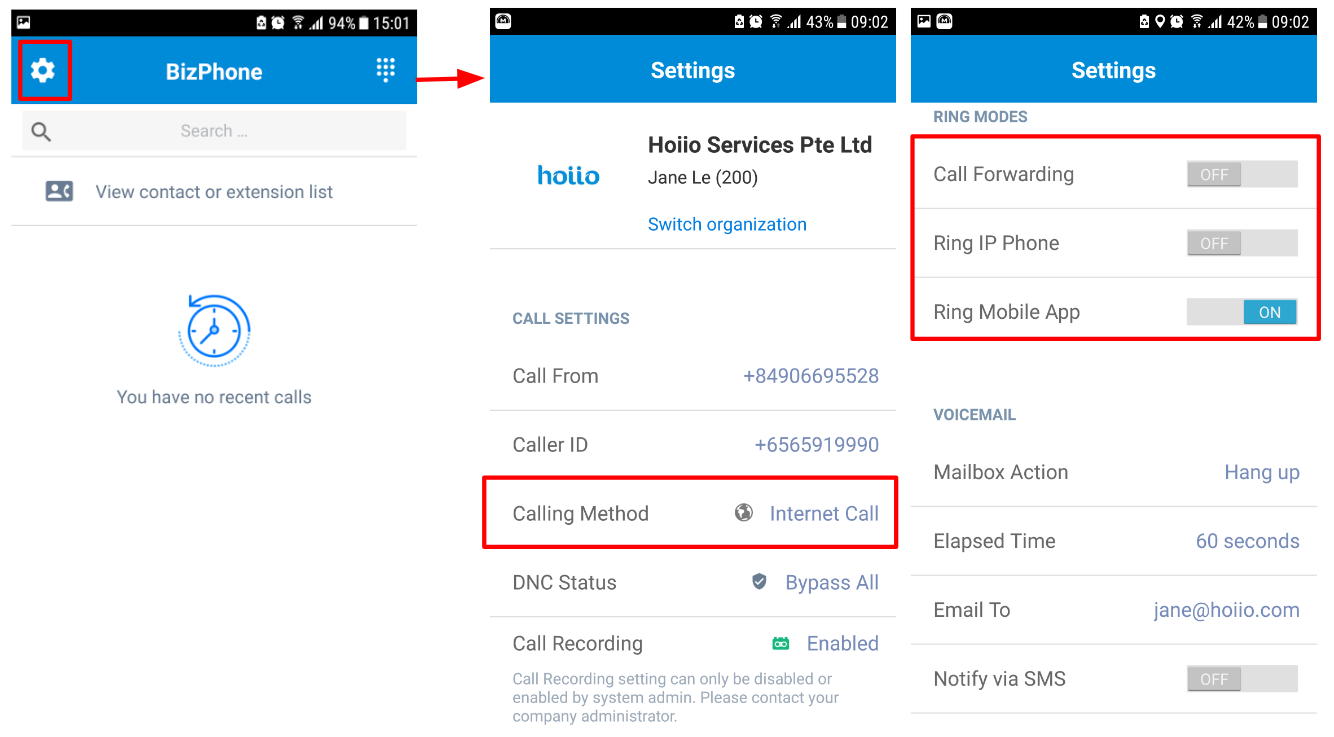 Dial number from contact or extension list or new number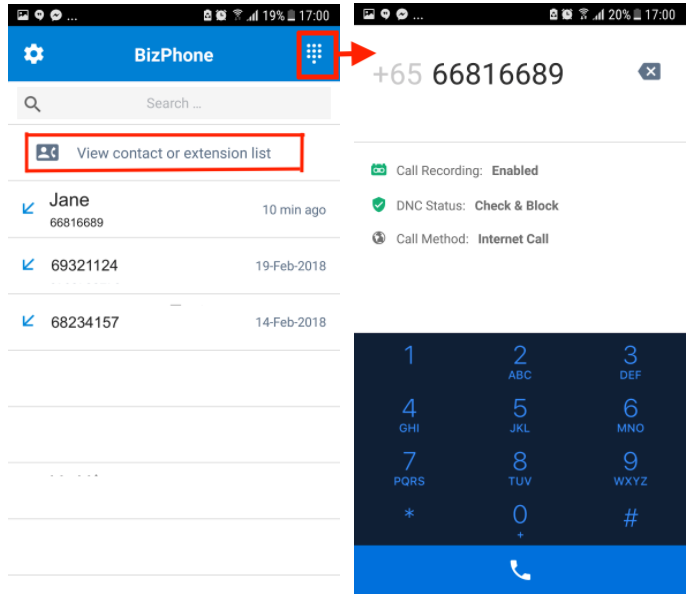 ---
---