Add Call Tracking Code to Your Website
After you create the Call Tracking campaign, the code will be shown on your screen. In case you accidentally close that pop-up window, go to the campaign you just created > Get code.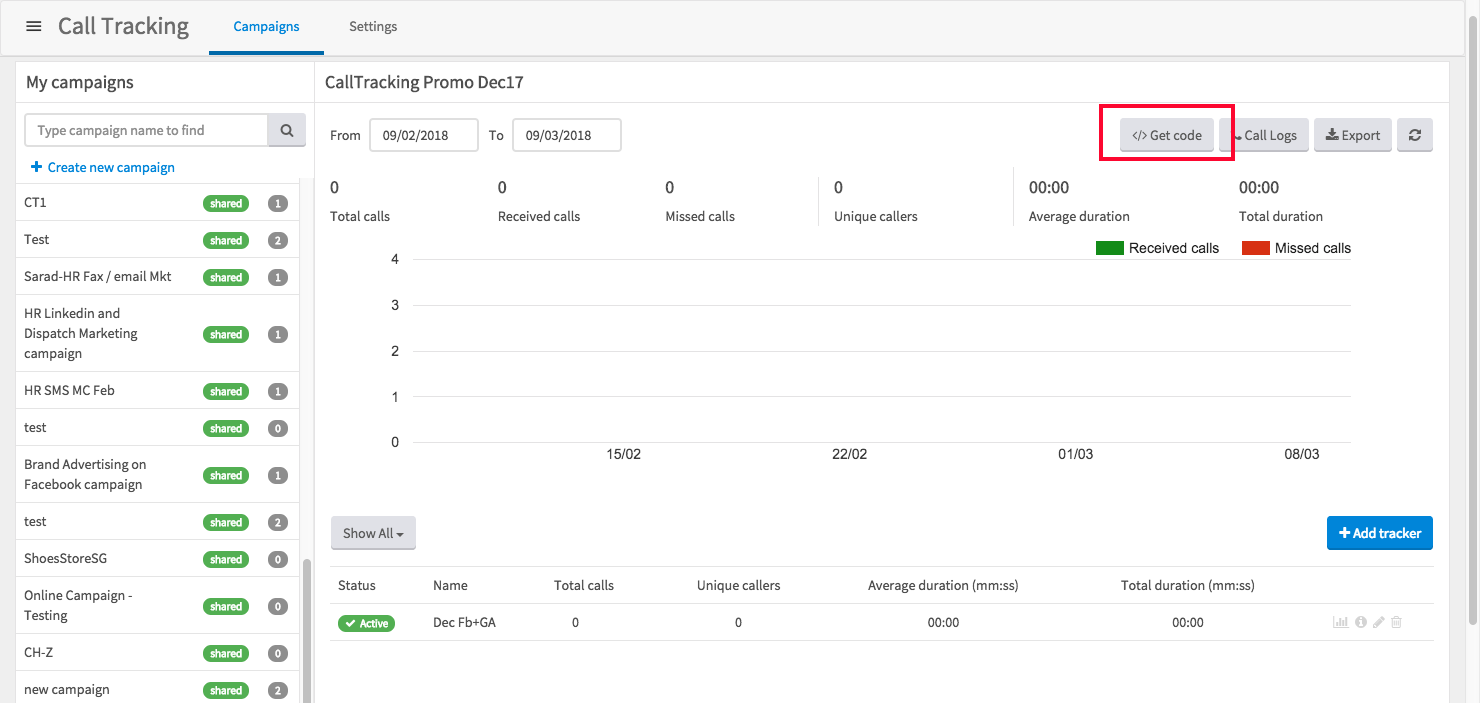 Afterwards, copy and paste below script into <head> tag of every webpage you want to show tracking number.
---
---