Configure Built-in Action: Split Flow by Input
User input can be acquired by using other input actions provided by connectors, such as call gather input.
Split Flow by Input provides a retry mechanism when invalid input is detected.
In order to create an action switched by user's input, follow the steps below:
Click Split Flow by Input > Click (+) icon at a position you want to add

Select Connector: Voice to get input

Select Action: Gather Input

Choose input parameter: (Suggestion: Trigger Event > Incoming Call Transaction UUID)
Click dashes icon to choose outputs of previous actions:
Outputs of previous actions: will be at the top of the list.
Trigger Event: Outputs of the initial Trigger.
*Other available parameters:
Execution Properties:

Execution Start At: the time this flow is triggered.
Execution UUID: Execution identity number.
Idempotency Key.

Function:

Generate random UUID: to generate a random UUID for each action.
Format Datetime: to convert timestamp into a particular format.
Duration Between:

First Datetime: Execution Properties > Execution Start At.
Second Datetime: Function > Current Timestamp.
Other available parameters can be used for other actions only.
For each action, parameters can be different depending on your requirements.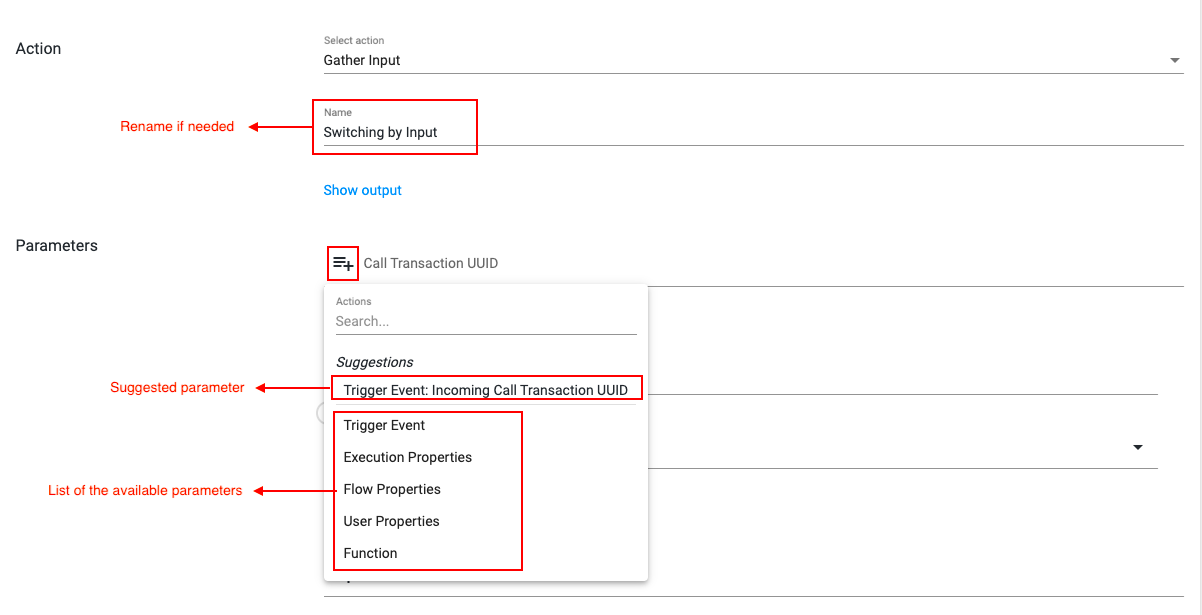 Type your message
Type your message to play to the callers. You can add more messages in different languages if needed.

Configure input options > Add
Maximum Digits Allowed: maximum number of digits the callers can press.
Max Retry Attempts: how many times the callers can retry.
Has Default Patch: If callers reach the Max Retry Attempts, the call will be routed to Default branch.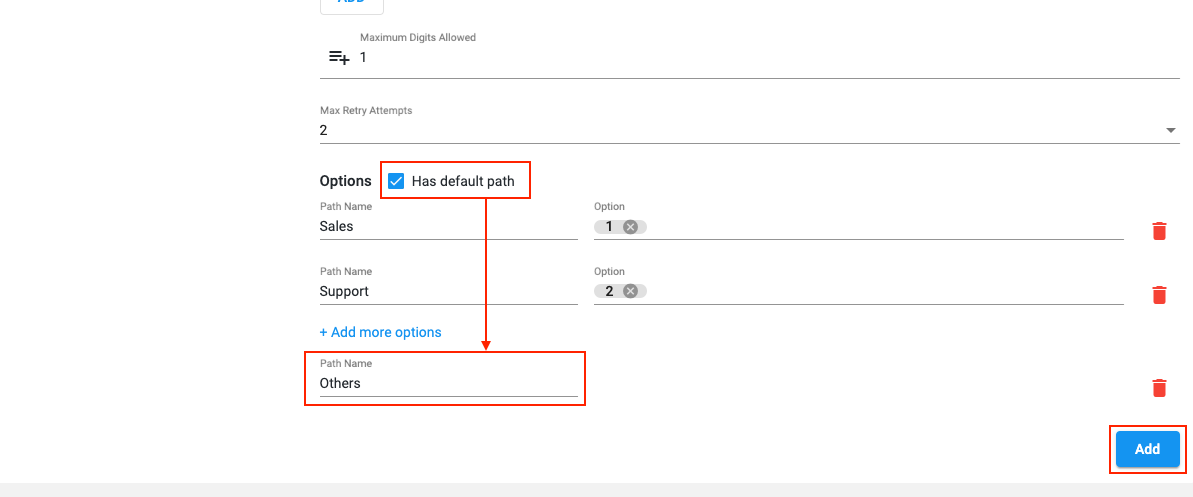 Go to each branch > configure the next actions as you wish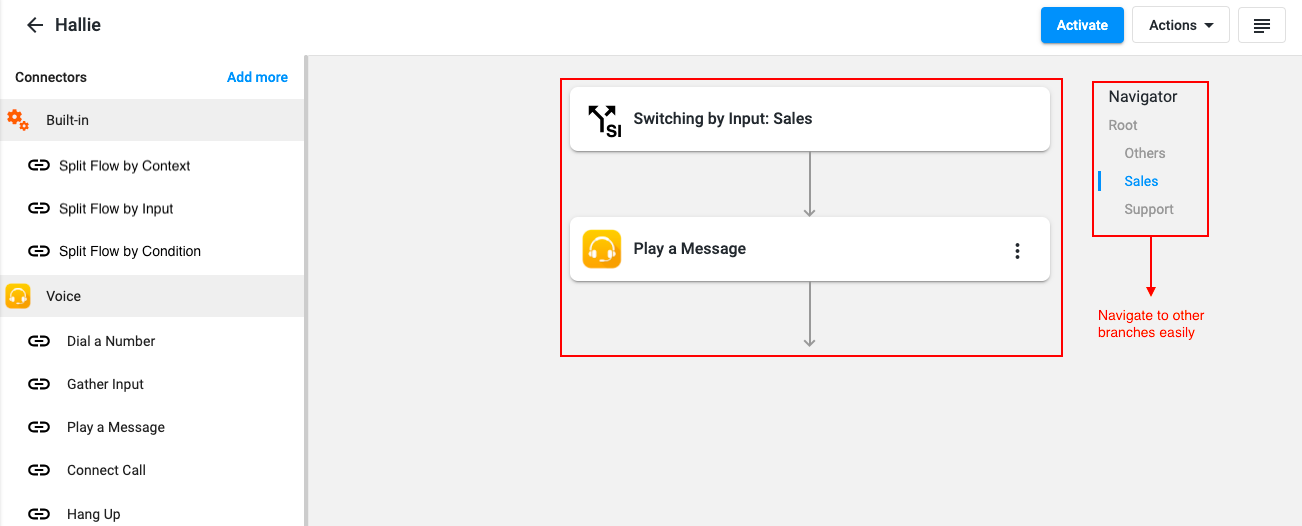 .
Other Buit-in actions:
---
---