Add Country Whitelist
Country Whitelist is a call blocker feature that you can narrow down the selection of countries which your outbound calls reach to. It is a useful security feature that helps to avoid the international calls in case of being hacked. All the calls to the destinations not including in the whitelist will be automatically blocked.

To add Country Whitelist, follow the steps below:
Go to SIP > Security > Country white list > Enter country name or country code > Add Country.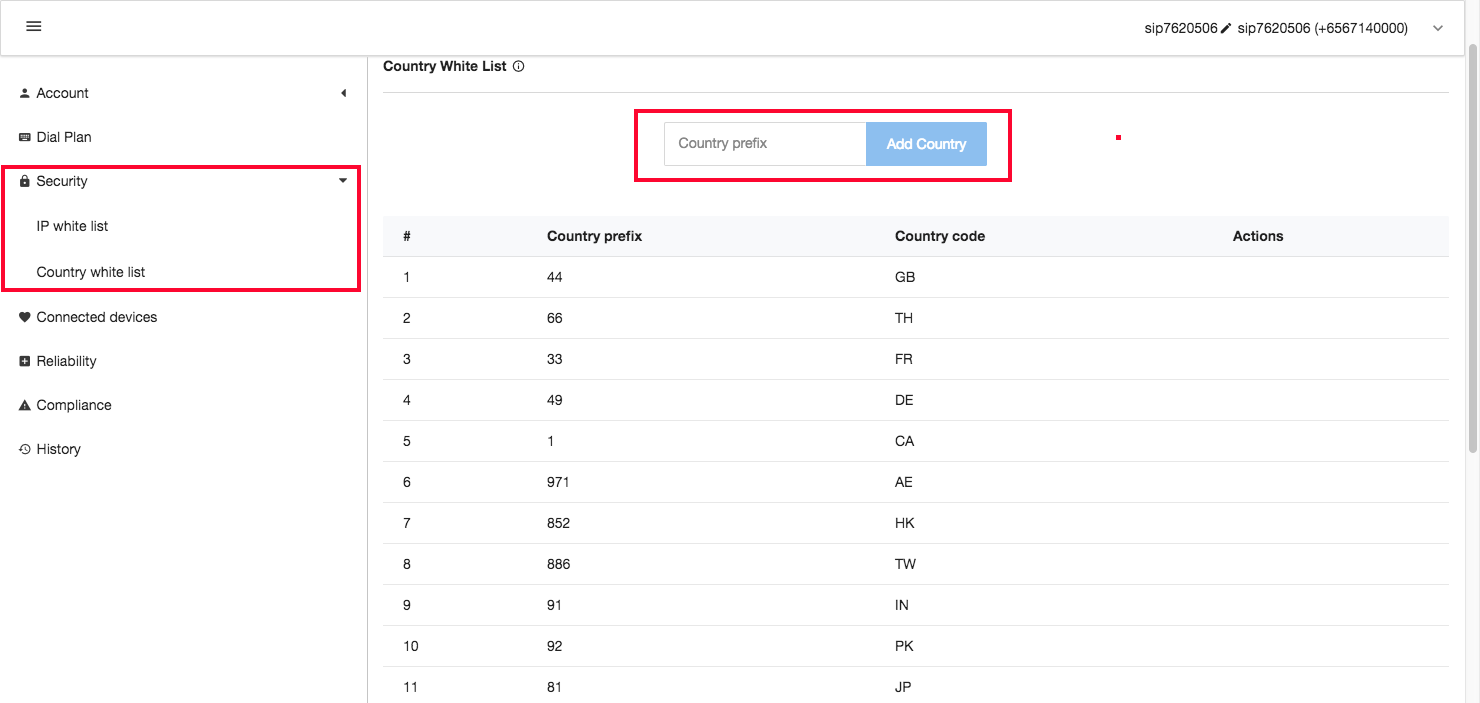 In most hack cases, hackers use your numbers to call out to their overseas premium numbers that unreasonably overcharge. That's how the hackers collect money from users. Hence, adding Country Whitelist is a highly recommended feature that you should activate to protect your SIP account.
In order to protect user from hackers, we have put default 20 countries in the country whitelist whose routes are quite secured. Here is the list:

Singapore (65)
Malaysia (60)
Multiple countries (USA, Canada, Caribbean nations) (1)
Hong Kong (852)
New Zealand (64)
Taiwan (886)
United Kingdom (44)
United Arab Emirates (971)
Thailand (66)
Philippines (63)
Pakistan (92)
Korea, Republic of (82)
Japan (81)
Indonesia (62)
India (91)
Germany (49)
France (33)
China (86)
Multiple countries (Australia, Christmas Islands) (61)
Viet Nam (84)
---
---