Connect Global DNC to BizPhone
To connect each BizPhone extension to Global DNC, follow the steps below.
Go to Activation Checklist > DNC Licenses > Select an agent > Select a default action > Apply to all extensions (if you want) > Activate. (Screenshots below - click image to view in full size).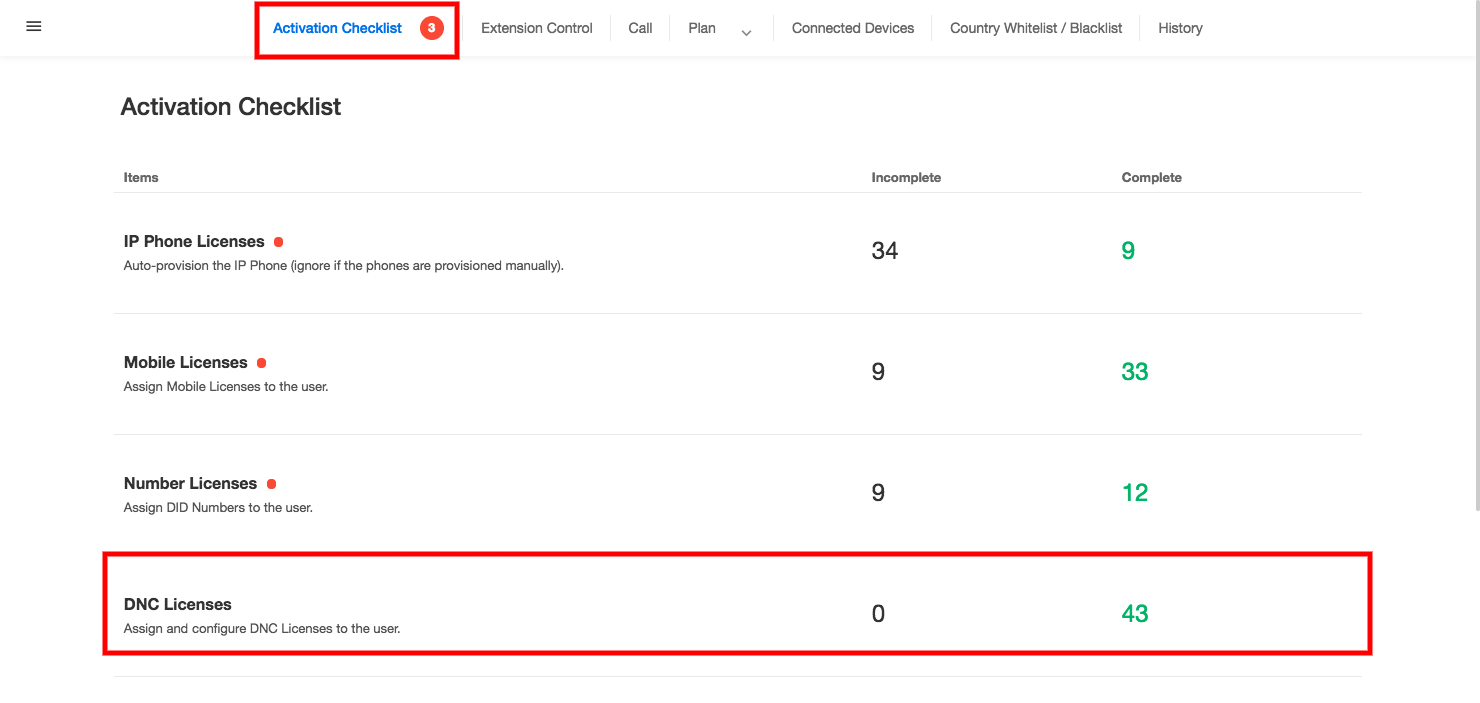 ---
---