Set up Virtual Line flow: Transfer call
To set up the call flow, follow the steps below.
Go to Virtual Line > Choose a number > Edit > Set up and Deploy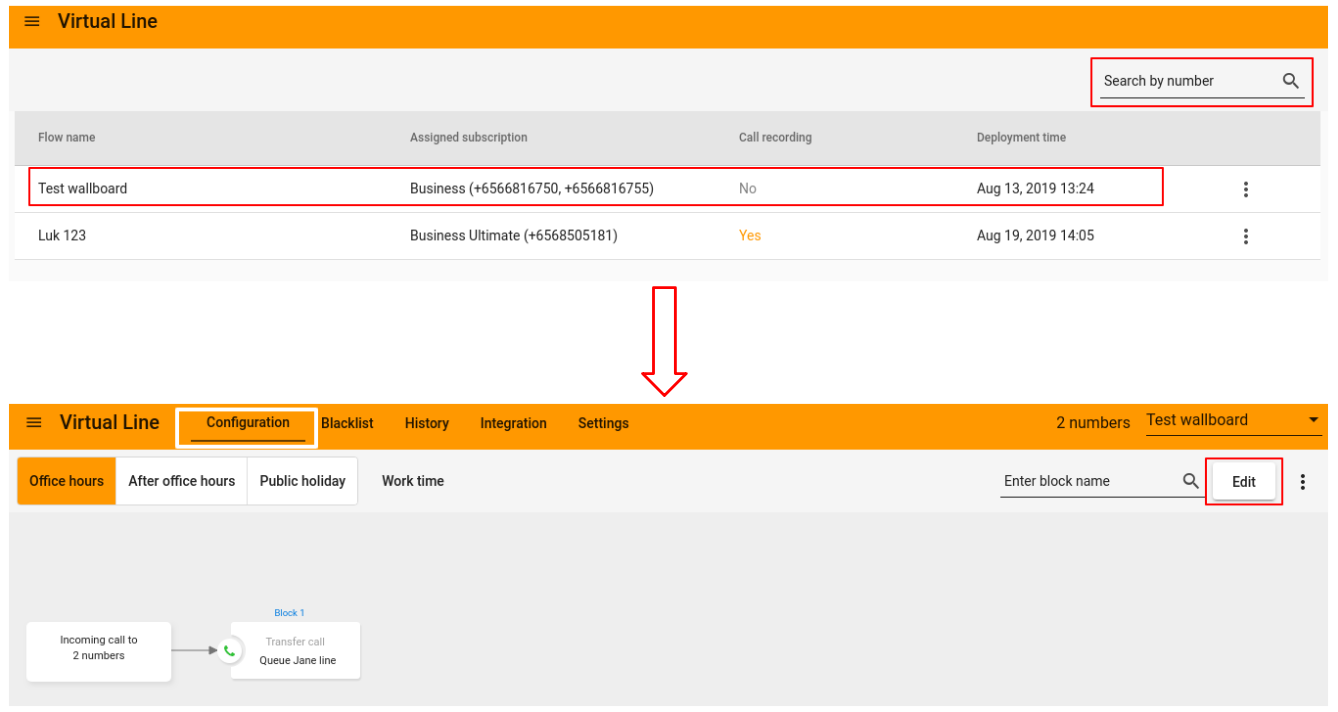 Transfer call: Forward incoming calls to phone numbers, Bizphone or Wallboard extensions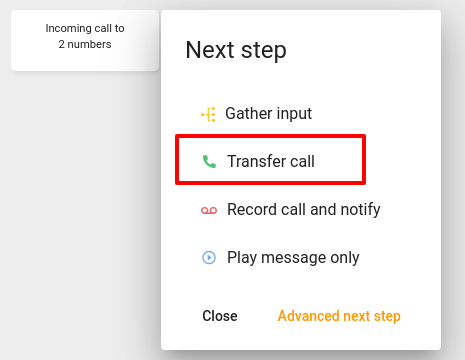 Phone numbers: key in the phone numbers (with country code, e.g. +6566186688), press enter and save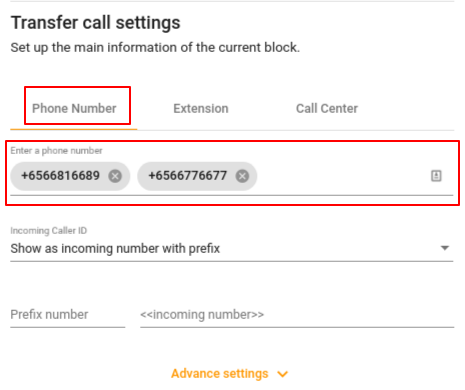 Extension: forward the calls to a Bizphone extension

Choose extension type: extension, group or conference
Choose the extension(s) and save
Toggle Forward to extension by key pressed: caller can reach a specific agent by pressing his/her direct extension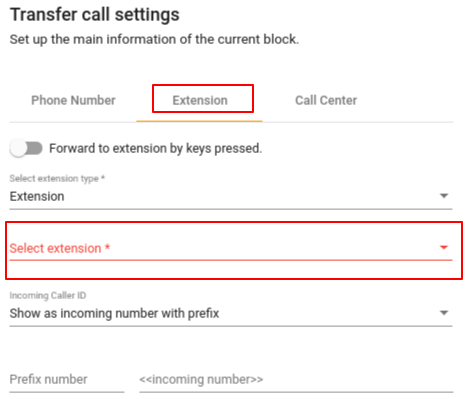 Call center: choose a Queue and save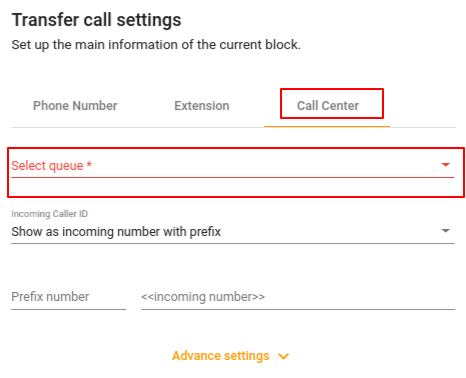 Incoming CallerID

Show as incoming number (Caller's number) with prefix
Show as internal number (Virtual Line number) with prefix
Click HERE to learn more on the prefix number
Other commands in Virtual Line
Gather input: add a greeting message to gather input of callers (e.g. press 1 for sales, press 2 for support,...)
Record missed calls and notify: set missed call notification and allow callers to leave voicemail
Play message only: leave one message only to the callers
Set condition: set some specific rules to forward the calls
Confirm: allow your customer to press 1 confirm their action or press any digit to come back the previous step
Webhook: deliver Virtual Line data to other applications as it happens, meaning you get data immediately.
---
---