BizPhone Desktop App Installation
The Bizphone Desktop App is an application used to make and receive calls on a computer. It is a softphone client that works on either a Windows or Mac desktop. 
You need an active Bizphone IP license to sign in and use the app.

In order to start using the BizPhone Desktop App, it has to be installed on your system. The app can be installed in either a Windows or Mac Computer with the following System requirements:
Windows

Windows 7 SP1 or newer
.NET Framework 4.5.2 or newer (installer will download from Internet if not already installed)
Visual Studio 2013 and 2015 32-bit redistributable libraries (bundled with installer)

Mac

Mac OS 10.10 or newer (it is recommended to upgrade Safari to the latest version)
You may download the application from these links:
Installation on Windows:
The installer will attempt to automatically download and install the required libraries if they have not already been installed. However, if no Internet access is available, you might wish to download and install the prerequisites manually prior to installing BizPhone.
Once the file has been downloaded, extract the .zip file to find the app installer
Right-click on the file and choose "Run as Administrator
The Installer will appear and simply follow the step-by-step procedure by clicking "Next"
                      *User Name and Organizationare not required, and are only for reference.

Once the application has completed installation, the app will automatically launch.
Installation on Mac OS:
On Mac OS, no installation is required. Just download the ZIP file and extract the BizPhone app. Optionally, you might want to move the BizPhone app into the Applications folder and run it from there.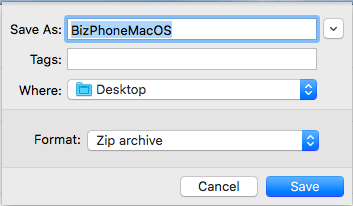 Once file is extracted, launch the BizPhone app to start using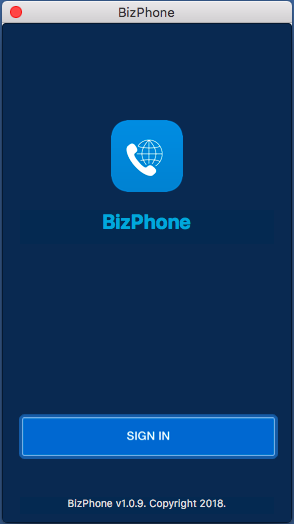 ---
---