Hot Desking Feature
In offices with Hot Desking, workers take whatever desk is available, instead of having one assigned space. When the agents start their working shifts, they just need an available phone and login to their extensions/identities and start working, everything such as contact, history, Caller ID would be synced.
Set Up Hot Desking
To enable Hot Desking, log into the account as Admin, go to:
Organization > Manage Organization > Members > Pin > Create New Pin.
(Click here for more details)
BizPhone > Extension > Click the specific extension > Enable Hot Desking.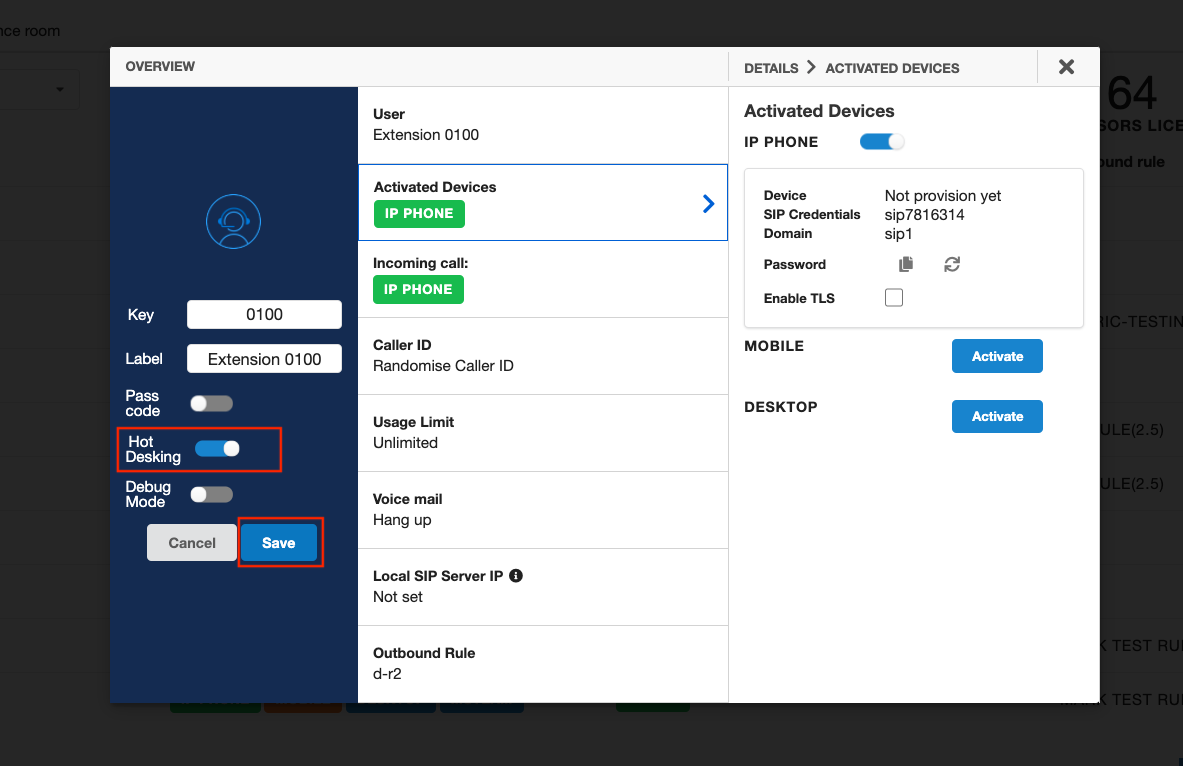 NOTES:
1. Hot Desking is applied for IP Phone only.
2. Extension toggled on Hot Desking should not be assigned to an identity and DNC license.
Authentication Flow
Code Pin Login / Logout: 00#
Log In (Agent who getting their extension to use Hot Desking IP Phone)

Dial 00# + Press Hot Desking Pin
SoftKey Login + Press Hot Desking Pin
Start calling from that device as your identity.

Log Out(Agent who exiting their extension from Hot Desking IP Phone)

Dial 00#
SoftKey Login + Press Hot Desking Pin
---
---