Set Up IP Phone License
IP Phone license is to connect to IP Phone or Softphone to make outgoing calls and receive incoming calls.
Option 1: Manual Provision with SIP credential
Go to Bizphone app > Extensions > Select the extension > Activated devices > IP phone > SIP Credential > Add these credential to the IP phone/softphone. (Screenshots below - click image to see full size)
Select the extension to be provisioned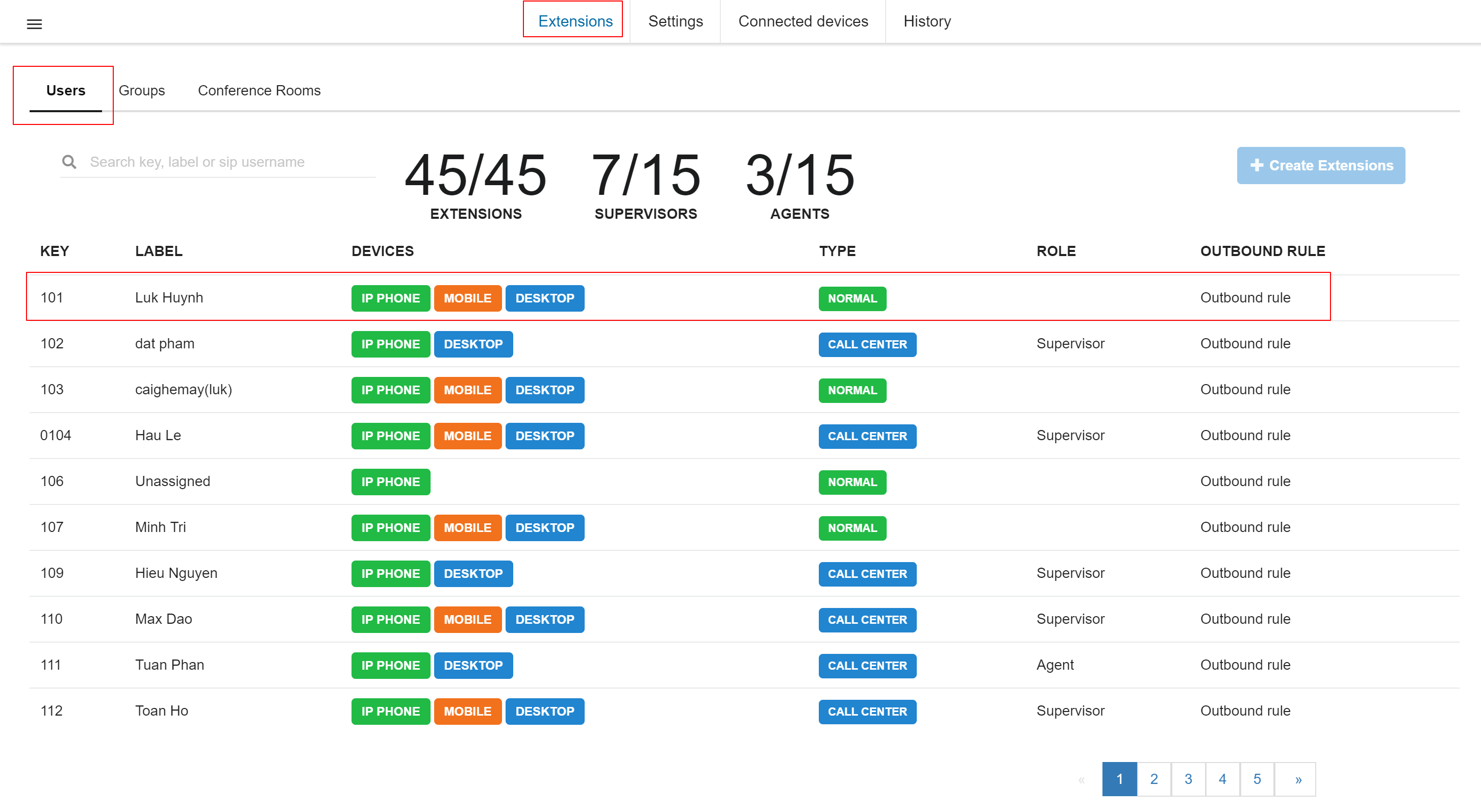 Click SIP Credential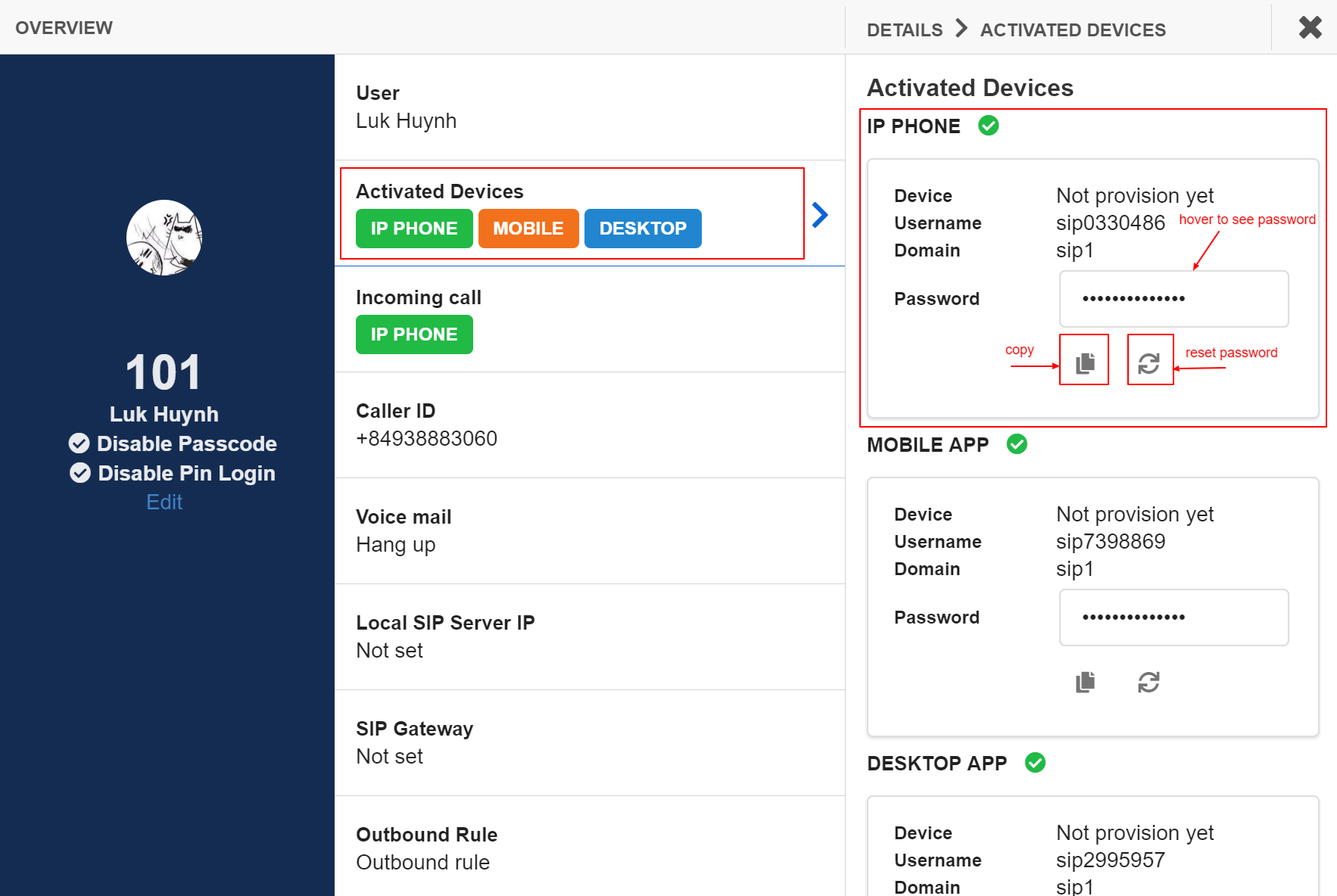 You can check with the phone provider how to configure SIP on the device
Option 2: Provision from the portal
This option is only available for Yealink phones that are purchased through B3Networks.
Go to Bizphone > Settings > IP Phone > Import MAC address > Activation Checklist > IP Phone License > Import MAC address > Auto Provision > Connect the IP phones to the internet. (Screenshots below - Open image in new tab to see full size).
Import MAC address

Input the MAC address > Import
MAC addresses are 12-digits hexadecimal numbers.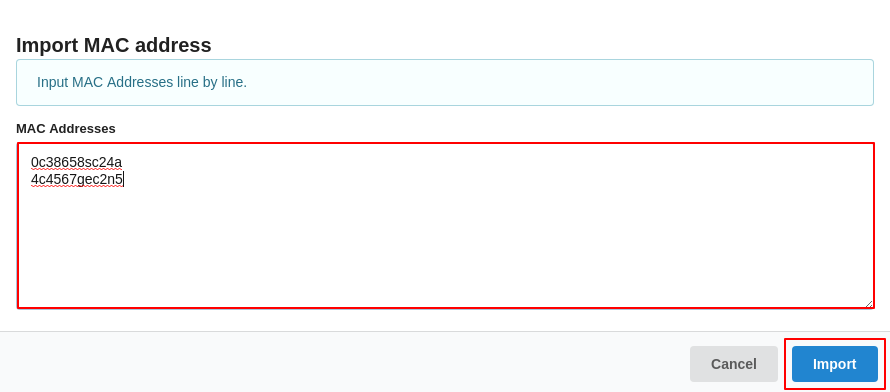 You can choose to manually assign the device (MAC address) to a specific device or let the system do it randomly.
Manually: Click edit to give the device a name and assign to an extension > Save > Done

Random provision: All incomplete IP Phone devices will be assigned to a extension randomly.

In both cases, once you have done step 3, please reset your IP Phone by factory default to complete the provision.
You can also copy the SIP password and remove the device.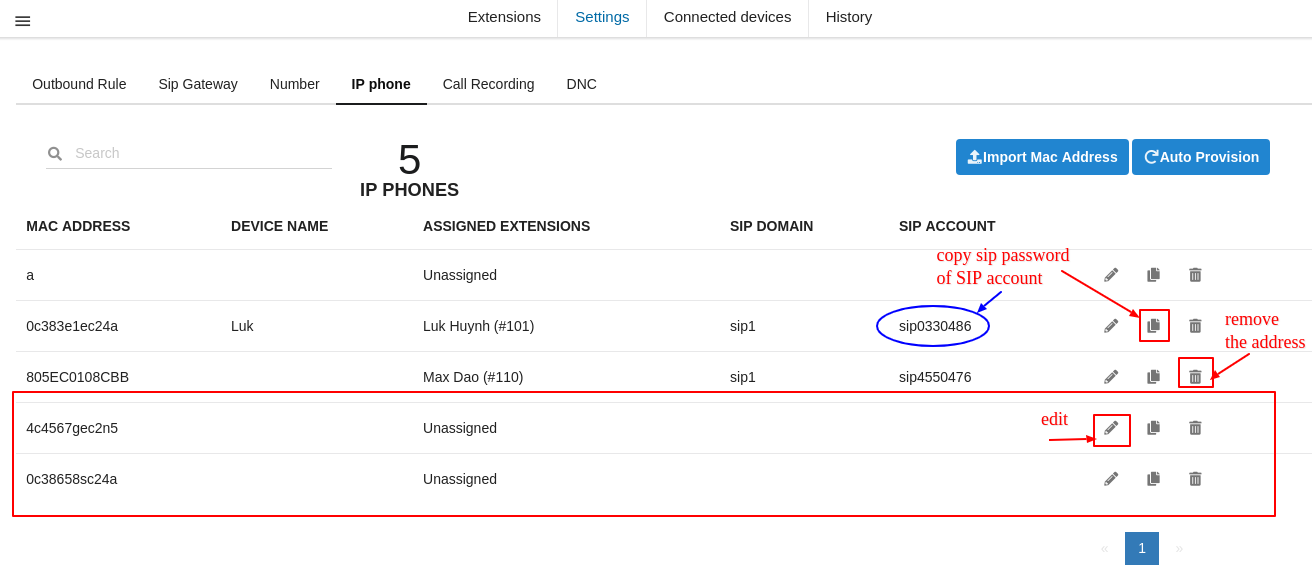 ---
---