Send Individual SMS
If you want to send a single SMS, follow the steps below:
Go to Quick SMS > Select sender ID > Add recipient's number > compose SMS > Send. (Screenshots below - click image to view in full size).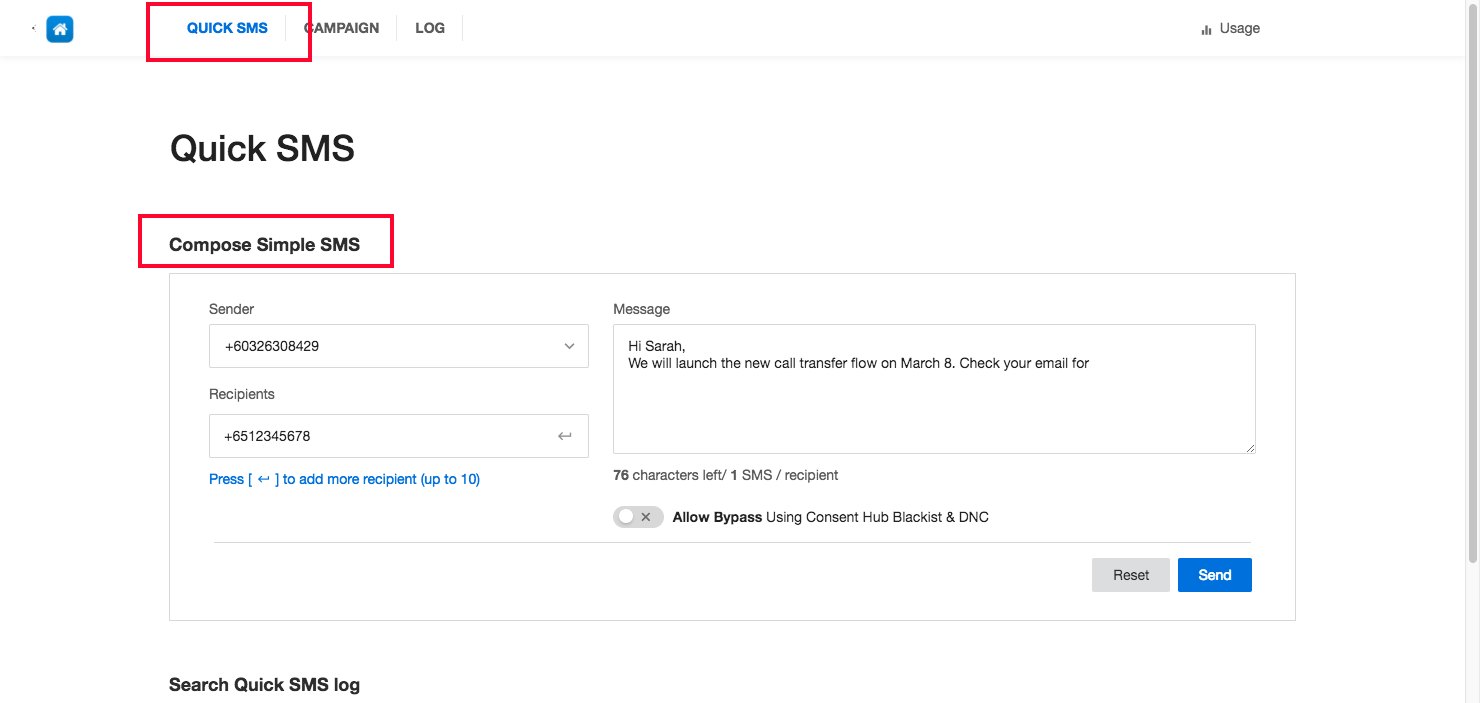 Submit these documents if you want to change the sender ID to another name or number.
You can use merge tags to customize your SMS. You must add recipients' first or last name in the recipient lists if you want to use merge tags.
One SMS can have maximum ASCII 160 characters or 70 Unicode characters. If there are more than 160 characters, SMS will be split into multiple SMS.
Special characters such as Chinese may be considered more than 1 character.
---
---