Manage the number list for outbound call
The list of number is required when you want to use the Outbound call feature of Wallboard.
Add a new list
In order to create a number list, follow these steps:
Go to Wallboard > Number List > Create > Key in list name, select CallerID and Queue > Toggle to check DNC and company blacklist (optional) > Create
As the feature is available in Outbound only, you need to go to Workspace > Switch to outbound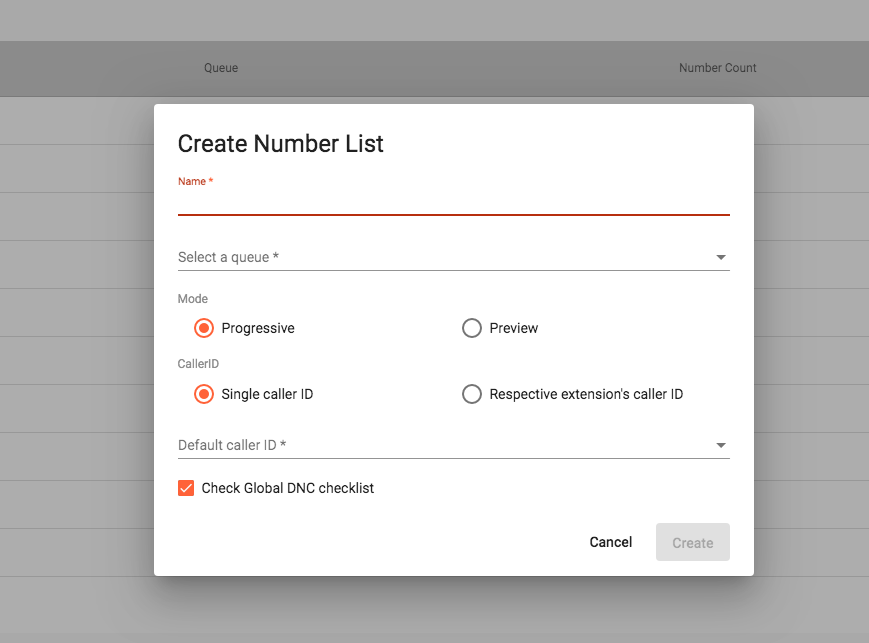 Choose Mode of the campaign:
Progressive: the numbers will be assigned to the agents in the queue automatically.
Preview: for every number that is assigned to the agent, the system will display a popup to the agent with the caller info. The agent will decide whether she wants to proceed with the call.
Caller ID is required whether you choose Single DID or Respective extension's caller ID.
Single DID: all outbound calls will take the chosen number as their default caller ID.
Respective extension's caller ID: caller ID is defined as per each extension settings. The default caller ID is used when the extension does not have any caller ID settings.
New list is created with status Draft.
The assigned Queue must have at least 1 agent. If you have not created the Queue yet, please follow this
LINK
for the instruction.
Add numbers to the list
Click View Details

Click Upload. If you are uploading the numbers the first time, you can refer to the sample as attached.

When the list is successfully uploaded, the numbers are displayed as below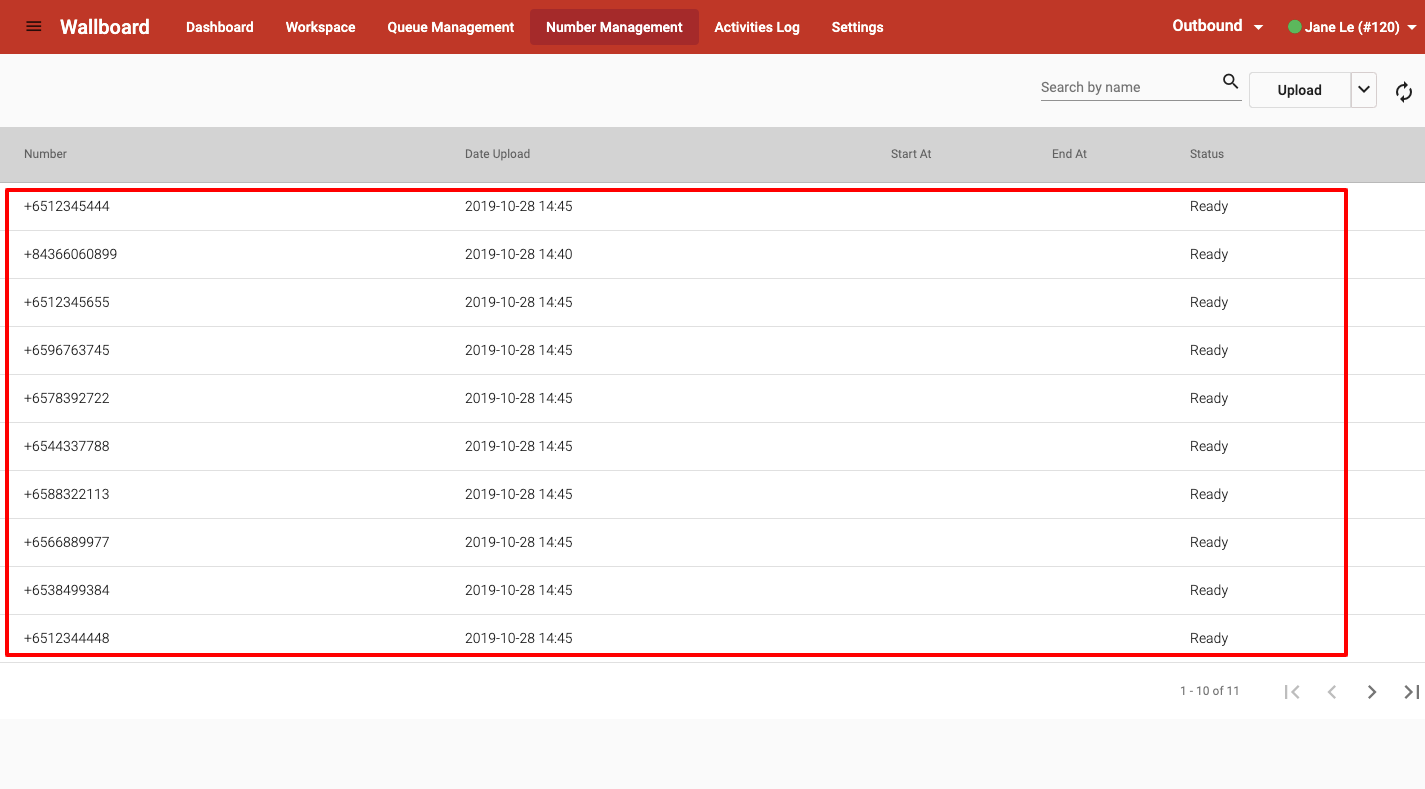 Other available actions
Edit the basic info of a list (name, callerID), change the Mode or change the queue.

Duplicate a list, with or without the numbers.
Delete a list.

Next steps
After the numbers are loaded in, you can start the campaign.
If you have an active Global DNC subscription, you will need to do bulk filtering for all numbers in advance.
If you don't have any Global DNC subscription, you can start the campaign right away.
---
---